UEFI laptops are very common nowadays. Popular distros like Ubuntu, Fedora. OpenSUSE etc. come with UEFI support. But how about some relatively lightweight distros which can boot fast, from from USB and are useful for quick browsing sessions without saving anything on the disk? Unfortunately, UEFI support is still not very common across Linux distros. There are hacks to make them work (like I did for Slitaz or ArchBang in the past, introducing rEFInd etc.) but end-users will definitely look for something that works out of the box. While we couldn't find distros as light as Slitaz, we found some less than 800MB distros which work out of the box on UEFI devices. We have only tested x86_64 ISOs as UEFI is more common on 64-bit hardware. We tested these distros on a UEFI VM and as there was no option to enable Secure Boot we can only claim that these work fine with Secure Boot disabled. Tested versions are recorded because older versions might not have UEFI support.
The distro is under development (Alpha stage) at the time of writing. Flaunts the beautiful Budgie desktop. 655MB ISO size.
Lightweight and provides the Openbox desktop environment. "dd" the ISO to a USB flash drive to make a bootable flash drive. ISO size 248MB.
Based on Arch Linux and provides a familiar look and feel to users migrating from Windows. Comes with many Linux desktop environments through community editions. Find the UEFI live USB creation guide here. ISO size 687MB (Openbox edition).
Based on Debian Unstable and the desktop environment is Openbox. Installation guide. ISO size 634MB.
Once again based on Debian Unstable. Offers several desktop environment options like GNOME, KDE, LXDE, LXQt, Razor-qt, Xfce. Installation guide. ISO size 793MB (LxQt edition).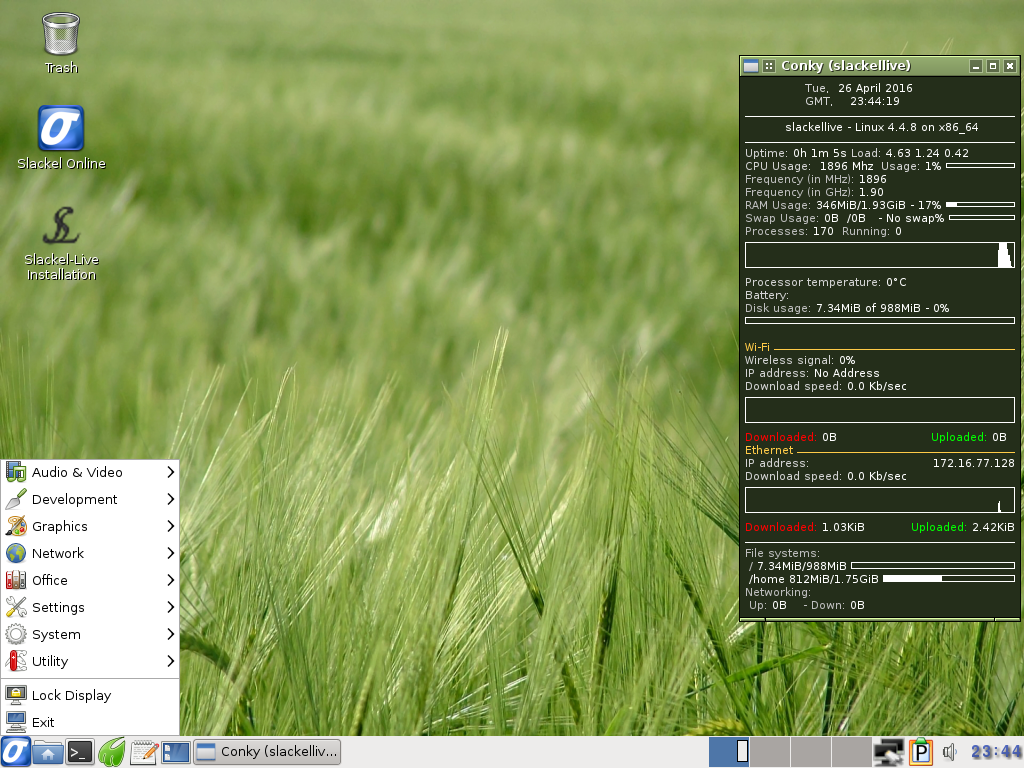 Based on Slackware and Salix distros. Offers KDE and Openbox desktop environments. Couldn't find a comprehensive guide for this one but the procedure should be similar to the other distros in the list. ISO size 696MB (Openbox edition).
This is a growing list. If you find any other lesser known Linux distro which works out of the box on UEFI devices please leave a comment and we will add it to the list.