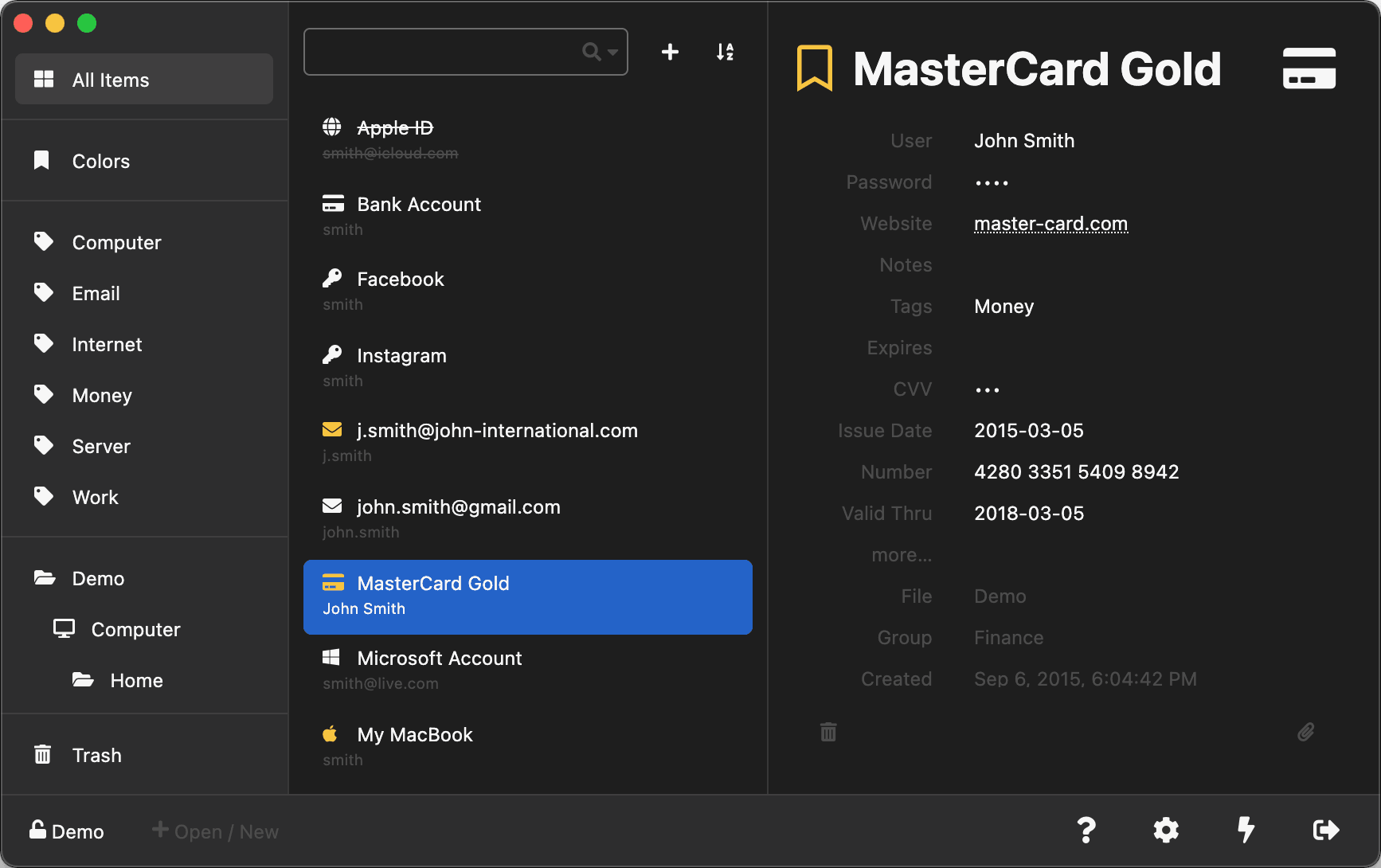 KeeWeb is a beautifully designed multi-platform app that works with KeePass database files. KeeWeb is written in electron and comes as a standalone desktop app or online/offline web apps. For this article we will concentrate on the desktop app. We have our reservations about cloud based password managers.
On Linux KeeWeb is an alternative to KeePassX, which is Qt based. However, KeeWeb is much more polished in look and feel. The navigation remains reasonably similar. It also remembers the last file opened.
Features
Written in electron, KeeWeb desktop app works on Linux, Windows and Mac
Themes, custom font size, custom icons, two layouts
Mark items with colour
Easy tagging, sorting and searching (with advanced filters)
Generate passwords with multiple combinations
Save encrypted file on Dropbox, Google Drive, One Drive
Tons of shortcuts
Open multiple file at a time
Drag and drop attachments and database files into app
Hide fields when needed, stored more securely in memory
History with rollback
Support for mobile browsers (beware of browsers!)
Inline image viewer
Auto-update
Open source and free (Apache 2.0 licensed)
Note: At the time of writing, the same link (https://app.keeweb.info/) is mentioned as offline and online in 2 different places.
Installation
To install Keeweb desktop app, download the package for your platform and install it.
Rating
Features: 4.4/5
Usability: 5/5
Webpage: KeeWeb