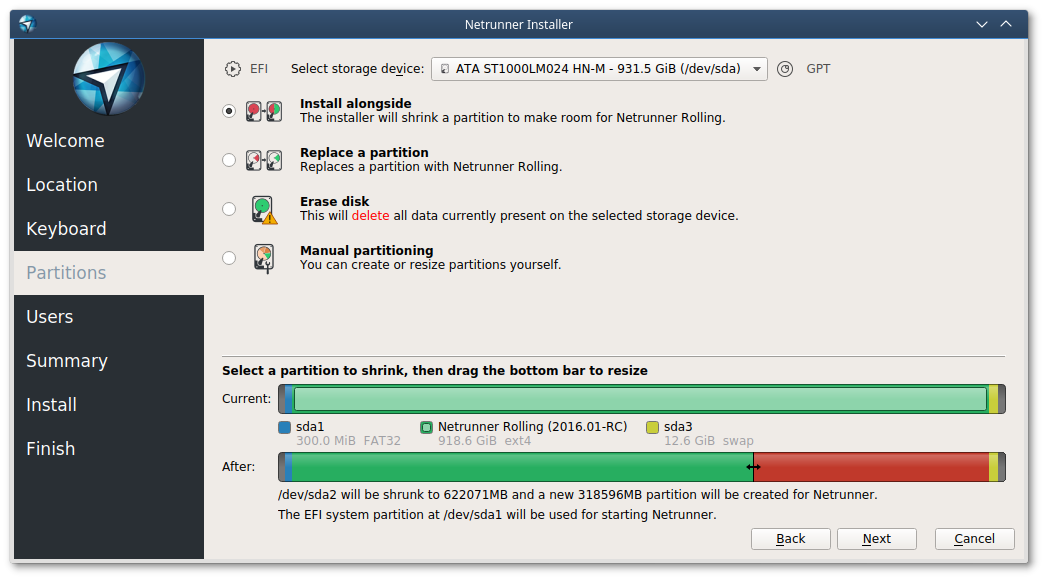 Calamares is an independent OS installer for Linux distributions. It comes in handy when you have a distro but no installer. The power of Calamares is in its modular design which can be extended with custom modules. Branding is quite simple too! For OS maintainers, Calamares is a free and beautiful option as an installer.
Beautiful distros like Apricity OS, Manjaro Linux, KaOS, Maui use Calamares already. Fedora is evaluating it for the KDE remix spin. Calamares is written in Qt5 (hence the gorgeous look and feel), C++11 and Python3. Calamares detects system information during installation using dmidecode. Configuration is done in YAML.
For end users, Calamares makes it very easy to test drive Linux distros one after another with its Replace Partition option. As you can guess, the same partition is used to install the OS.
Modules
welcome
– NetworkManager
– UPower
partition
– extra-cmake-modules
– KF5: KCoreAddons, KConfig, KI18n, KIconThemes, KIO, KService
– KPMcore >= 2.0
– sgdisk
bootloader
– systemd-boot or GRUB
– sgdisk
unpackfs
– squashfs-tools
– rsync
On GitHub: Calamares