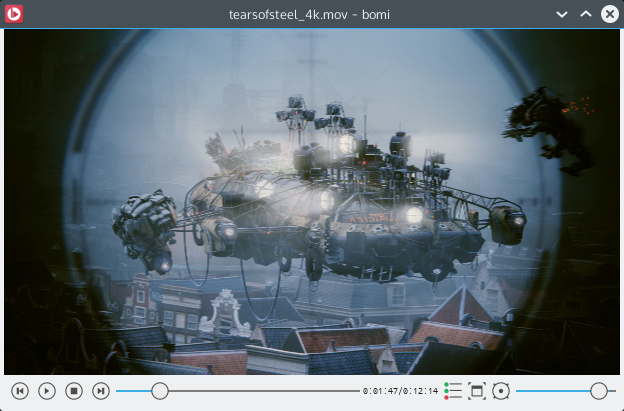 mpv is a stable fork of mplayer under active development. mpv's own GUI looks pretty well but is not very feature rich.As you might expect, SMPlayer works with mpv too and there's nothing to complain. However, if you want to experiment with another frontend, try bomi.
Features
User-friendly GUI, skinnable
Unlimited playback history
Automatic playlist generation and restoration
Enhanced subtitle-handling (can handle multiple at a time)
GPU-accelerated rendering (can use available native API for the system between VA-API and VDPAU)
Customizable shortcuts
bomi was being developed as CMPlayer earlier. It already has a lot of capabilities found in SMPlayer. Check out the full list of features.
Installation
To install bomi on Ubuntu, run:
$ sudo add-apt-repository ppa:darklin20/bomi
$ sudo apt-get update
$ sudo apt-get install bomi
Webpage: bomi