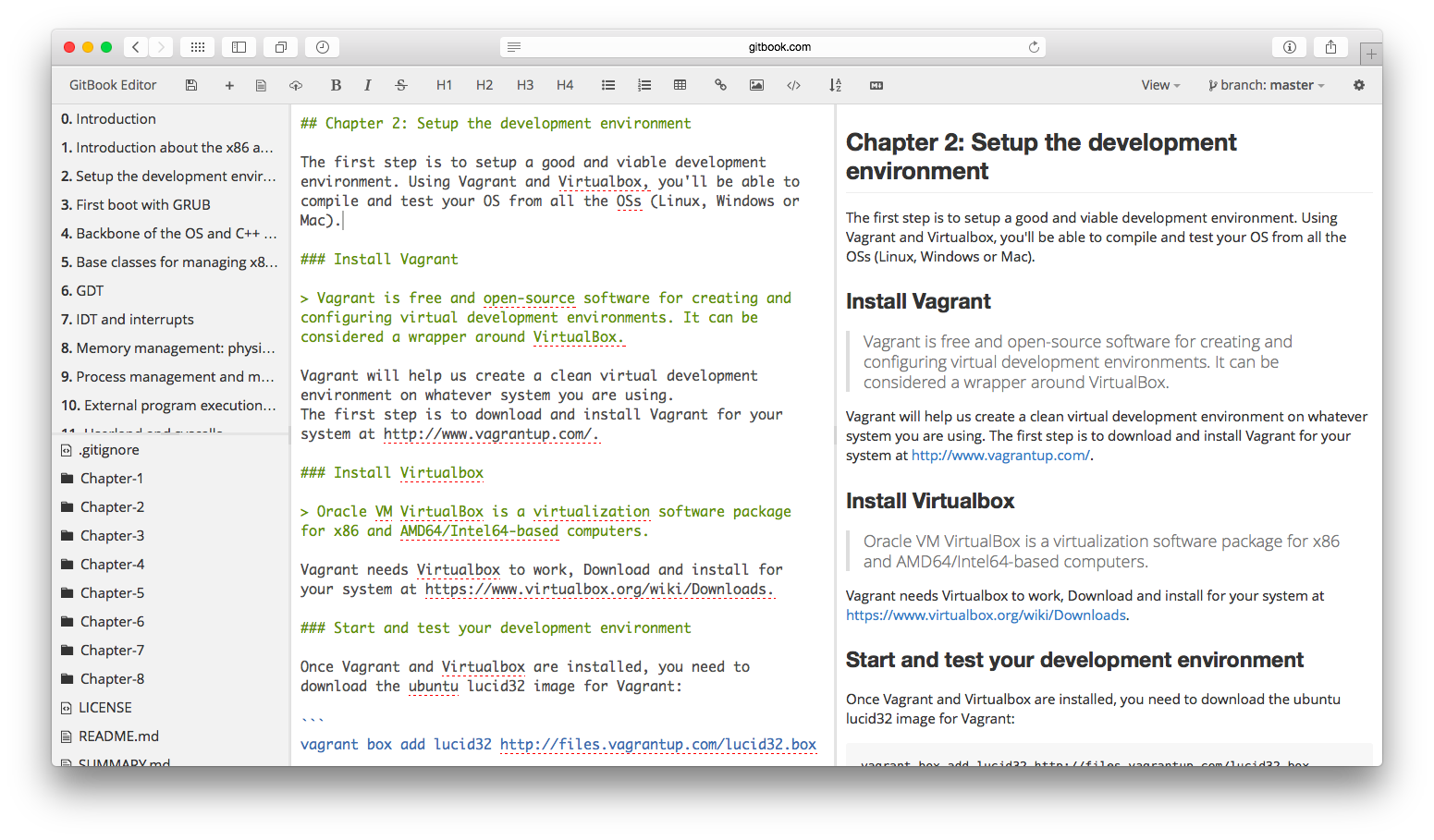 If you remember from our earlier article, GitBook is a GitHub integrated publishing service for authors. Initially it offered a desktop client for writing the books. In the latest development, they are now ready with a web based book editor – the GitBook WebEditor, completely integrated with the GitBook platform and GitHub.
The WebEditor supports the GitBook format – edit the summary using drag and drop, edit glossary terms or create and manage multiple translations from the same workspace. It has spellchecker built-in and offers a distraction-free mode as well. Versioning is supported through GitHub.
The WebEditor is a part of GitBook's business strategy. The plan is to turn the native desktop client commercial with paid support. The package will still be available on GitHub but no updates or support will be available.
Webpage: GitBook