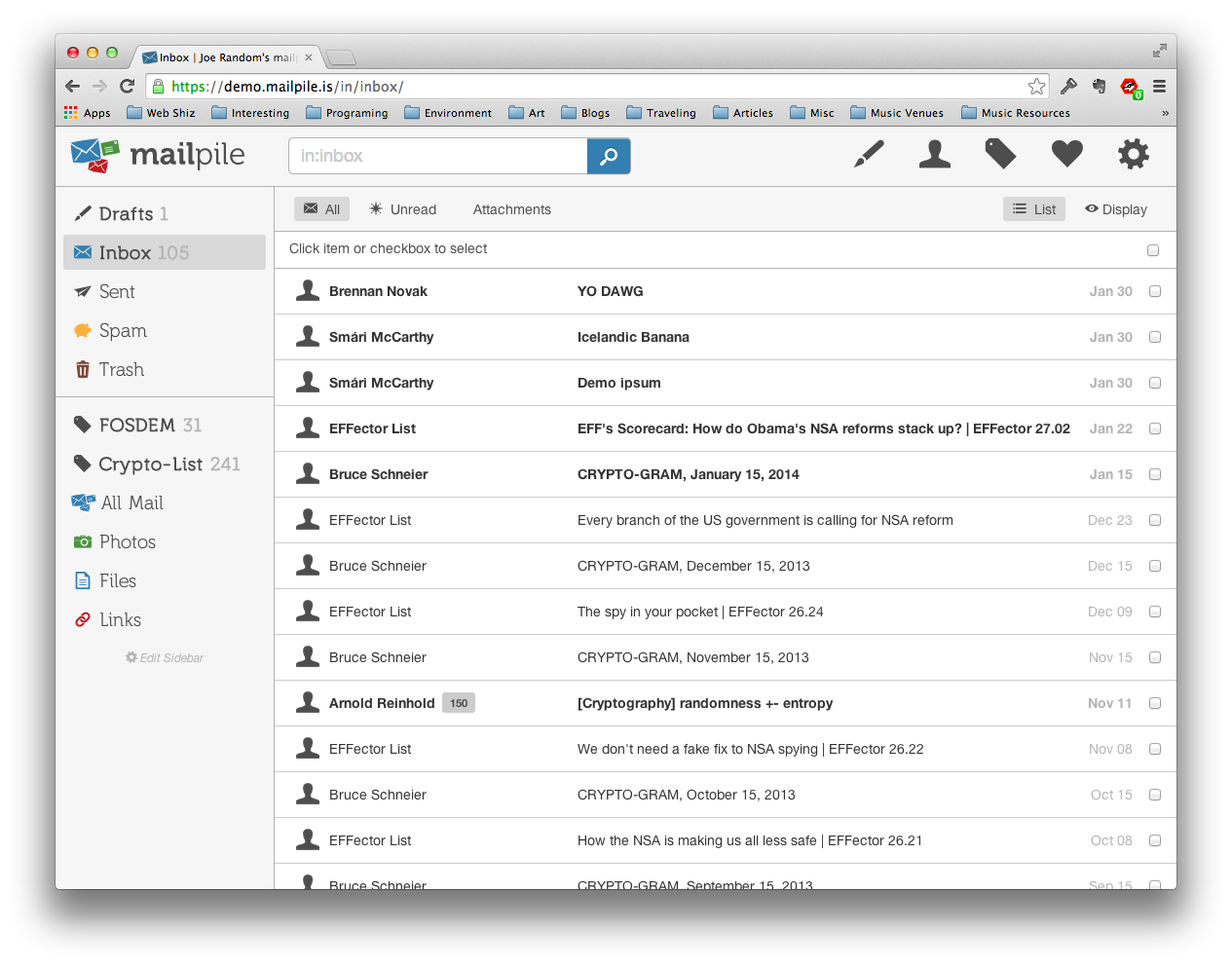 In one of our earlier articles we wrote about ProtonMail, which is a Swiss-hosted email service that vouches by 0-snooping. Mailpile is a fresh initiative to take back email privacy by making the mailserver private. The idea is to avoid saving email data on any third-party hosted server. To do that, Mailpile offers self-hosted mailbox support. At the time of writing Mailpile is in Alpha 2 stage. Bjarni Einarsson is the leader of the project. Currently projected features are:
Efficient search and tagging to handle millions of mails
Fast and responsive design
Store mails on your devices
OpenPGP signatures and encryption are built into Mailpile, even search index is encrypted
No ads
You can even store your mail on a USB stick
Free and open source
Update (13 Sep 2014): Mailpile beta is released but without a native package for Linux (what a shame!). For instructions to compile Mailpile from source and install it on Debian or Ubuntu based distros head here.
Webpage: Mailpile